ORIGINAL WORKS:
Romantic
Sad
Humorous
Old Favorites
Wish I'd Said That
Nature
Thoughtful
Patriotic
One-liners
Limericks
Friendship
Life In General
Happy
Family
First Love
Dreams
Dogs & Cats
Memories
Cowboy Poetry
Paint a Word Picture
Holiday Themes
Nursery Rhymes
Music
Sports
Political
Religious
Travel
Collected Works
Ballad Poems

POET LAUREATES:
Elizabeth Santos
N.G. "Gary" Stapp

FOR FUN:
•NEW: Crossword Puzzle
•Magnetic Poetry
•Shakespearean
Insults
•What time is it
where you are?

ABOUT US:
From the Editor
Favorite Links
Copyright Info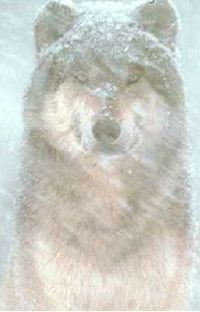 Editor's Pick:
TOO LATE
I didn't know I loved you
Until you went away.
I didn't much think of you
Up to that final day.
The music that was you
I only noticed when it stopped.
I didn't take the time to
Tell you that I cared a lot.
My love of life went with you
Too late for me to say
I didn't know how much I loved you
Until the day you went away.

-- Submitted by Kenneth Hoffman
from Morristown, NJ
e-mail: kchoffman1@juno.com
Editor's Pick:
A TWILIGHT SONG
My loss of you will be a minor thing,
unnoticing, the seasons yet will flow
continue waltzing proud with beauty
through the myriad months they know.
And still will seeds long since been sown,
give birth to buds of billowing spring
for your death remains unknown
to the waking sun and the April rain.
Your quiet passing will go unobserved
by the boisterous birds and bees of May,
and so will wide-eyed infant squirrels
clamber around through our backyard tree.
June will not cease, nor will July,
blithely unaware you don't exist.
Ambered autumn bows to winter's bride
as if nothing significant is amiss.
Oh, there will perish with your passing
little of beauty that is not your own,
only the grace of common flowers,
only the lilt of morning's song.
-- Submitted by Brenda Bruner
from Webb City, MO
e-mail: rbruner@janics.com

Editor's Pick:
What do I do, now I've reached the edge?
The cliff is steep to the plain below.
Miles upon miles of emptry air
And no hand will I hold, but your hand
and you are not there!
What do I do when smothering black
Of night engulfs me ... coldly dark
So dark I tingle with sudden fear
No arms do I need but your arms
And you are not there!
What do I do with a life that tells
the end of the world in a darkened mist
But still must keep senselessly on
No love keeps my heart, but your love
And you ... you are gone!
-- Submitted by Charmian Blatter of Philo, CA

THE FLAME

I'm standing in front of the silent grave,
looking at your name, carved in the stone.
A cold wind is swinging branches of pines
in the dark graveyard without any light.
Obscure clouds are overcastting the skies,
restraining their sadness over this sight.

Beside me, there's a candle on the grave.
Its flame is floating over the gray stone,
making mystic shapes, filling me with fears,
flying as far as it can, hurrying on its way,
leaving me lost and afraid, alone in tears
like every shiny light you've taken away.

The snowflakes are falling over the grave.
Your name is disappearing from the stone.
The fragile flame doesn't shine anymore.
The last light of my life has abandoned me,
following you up to the Heaven's shore
to swim with you in the Paradise sea.

-- Submitted by Bojan Prosenjak from Koprivnica, Croatia
e-mail: prosenjak@hotmail.com

WHITE OF COTTON

Oh, the white of cotton sheets, the perfect edge, the perfect pleats
The dreary walls, the lonely halls, the soft excruciating calls

I always gladly stood by you through every test they put you through
The chemicals, the painful nights, the nightmare dreams and stinging bites

But when I saw you lying there so thin and weak, no voice, no hair
Your chest, your head, your thinning back were left in radiation black

My eyes were not prepared to view this dying man, this other you
Who lived with me beneath blue sky, and now a man too weak to cry

And oh, the white of cotton sheets, the tubes and needles, rhythmic beats
Metallic bed, metallic sound, a skimpy robe they tied around

My heart was not prepared to see you tugging chains to set you free
And oh, how much your eyes beseech a nurse's button out of reach

Never had I seen on earth discomfort's torture on a berth
With sheets of alabaster white, with ends and corners tucked in tight
Your rose was but a thorny bush, a button there too weak to push

And all your pain I took as mine, til morphine's regulation time
A bowl of soup you could not eat, disturbing words you could not speak

A skeleton between the threads of sheets of white on metal beds
And every player played his part, but no one had prepared my heart

-- Submitted by Elizabeth Santos from Pottstown, PA
e-mail: mesantos1@comcast.net

I DIED A DEATH

I died a death but stayed alive
In phantom's likeness I survive
Alive, yet dead, I walk alone
In rooms with walls as cold as stone

I lived a life and dreamed a dream
And loved the life you lived with me
Then in the whisper of a breath
You left, and then I died a death

Though dead I live, I cannot part
From love that lives within my heart
Within my sorrow I must strive
To keep my hope and faith alive

For all the love that I would give
I surely would prefer to live
To be content, not to survive
But feel my spirit come alive

You slowly took your final breath
'Twas me, my dear, who died a death

-- Submitted by Elizabeth Santos from Pottstown, PA
e-mail: mesantos1@comcast.net

MENDING HEARTS

Among the brambles of a shattered heart
Among the shambles of life torn apart
When love or friendship turns to hate
When words are spoken to berate
To pick up the pieces seems a chore
But must be done to grieve no more.

Among the puzzles of the reasons why
Among the thistles that cause pain to cry
When moving on is the only goal
To open the door to another soul
Walking in limbo for a while
But lighting candles with a smile.

Among the confusion of forest and trees
Among the conclusion of answers that please
When peace is restored from lackluster
When courage and spirit are easy to muster
To encounter the new and inclusive
To get rid of the old and abusive.

Slowly the hurt will be completely erased
With a better relationship the ego replaced.

© Floriana Hall - July 2002

-- Submitted by Floriana Hall from Akron, Ohio
e-mail: Floriana102@aol.com

A TEARDROP ON THE ROSE

A teardrop fell upon the rose
That she held close to her breast.
In sympathy, the petals closed,
As she saw her love at rest.

The rose it seemed to feel her pain
As one by one her petals fell
And upon the stem of thorns,
Now fell the pouring rain.

Bending down, she picked the petals
And to herself, she drew them near;
She saw, in the rose, her broken heart
And on the petal, her fallen tear.

Between the pages of a book,
She placed the petals tenderly
And the rose, it shed a tear,
As if it cried in sympathy.

The words, on the pages read,
Forever, my love, remember me
And when you see a rose of red,
Remember, love, to remember me.

-- Submitted by Gloria Sarasin from Trinity, North Carolina
e-mail: sara689@yahoo.com

THE BROKEN BRANCH

Backwards let my life rewind
Until my life is here no more.
No memory left that I had lived
Or ever entered this life's door.

Erase the words in poetry written
And the ones in life were spoken;
Release me now and I'll return
To nothingness and be forgotten.

A tiny seed that Christ pre-knew
And sent me here to be a tree
But I am barren and bare no fruit;
This broken branch I know as me.

Off the ground, please raise my limb
And gently secure it to the vine;
Remove the clouds that shadow me
And let the sun on me to shine.

The cry of Job, is what I pray?
That I return back to the womb?
To be remembered never more
Or visited within my tomb?

Nay, this cannot be, the words I say,
Or the things of which I pray.
For life is precious and so am I
As well as words I so deny.

Within my writes, reveals my soul,
that let's you see the barren tree.
A tiny blossom, I see appear:
Just a bud, I see in me
And this write upon a scroll.

-- Submitted by Gloria Sarasin from Trinity, North Carolina
e-mail: sara689@yahoo.com

A VOID

What can fill that empty space
That seems a hollow pit.
When something there is missing
And nothing seems to fit.

How do you fill the emptiness
And satisfy the inner hunger;
When all in life has left you starved
But no where's found the answer.

Outside yourself, you start to look
But still there stands the void.
The little things you used to love,
No longer seen enjoyed.

Don't talk to me of Jesus,
For I'm his and he is mine,
but even though I know him;
I'm still not feeling fine.

Tomorrow, I'll go searching,
And tell you what I find
But if my search should prove in vain;
It will have satisfied my mind.

-- Submitted by Gloria Sarasin from Trinity, North Carolina
e-mail: sara689@yahoo.com

ONE LAST TIME

Paint me a pretty rainbow and color it with reds;
Bring to me a dream to spin with golden gilded threads
And sing to me a song that lifts and puts on me a smile
And when you're walking through my mind, stay in there awhile.

Place upon my lips a soft blown kiss and if you'll be so kind;
Leave behind a memory to impress upon my mind.
Slowly back away from me when walking out the door
And tell to me once more, what you're leaving for.

Plant a rose of deepest pink to grow outside my window
And after removing the thorns; a cutting upon my pillow.
Make the moon again to shine and the stars to twinkle;
Whisper to me a word of love that brings my eyes to sparkle.

Come with me and dance once more; a slow romantic waltz,
And paint again a rainbow bright before reality assaults.

-- Submitted by Gloria Sarasin from Trinity, North Carolina
e-mail: sara689@yahoo.com

TRUTH HURTS

Why didn't they care for me.......?????
My inside they never did see,
My heart cries......my body is sore,
Paralyzing me to the innermost core,
The anger inside me can take no more.
The frustration, the misery and pain,
Driving me crazy...turning me insane,
Escaping away, do I have what it needs??
And finally I accept the things the way the are,
trying to live, trying to bear.....!!!

-- Submitted by Pratiksha Sadh from India
e-mail: prat_sadh@hotmail.com
VALLEY OF TEARS

Few there are to walk beside you
Through the valley of tears and sorrow.
More the times, you walk alone,
Than the times that they befriend.

Lonely is the journey there
And dark the jagged painful path.
Your tears they flow upon the stones
That rip away the bloodied flesh.

The light ahead, it slowly dims
As deeper down the path sojourns.
To hold a hand along the way
Might keep the feet upright that stumble.

Alone you see this path that ends;
Beyond the valley, a light, it glows
With angel guiding as you walk;
Last mile of life not walked alone.

-- Submitted by Gloria Sarasin from Trinity, North Carolina
e-mail: sara689@yahoo.com

I want no more of you!
Leave me be!
Why are you doing this?
Must you torture me?
Do you like teasing me?
You play with my hair and
move close enough so I think you might
kiss me...
hold me..
touch me...
Stop!
Enough!
Leave me be and
get out of my head!

-- Submitted by Christopher Thomas Malone from Lindenhurst, NY
e-mail: KermitTheFrogman@worldnet.att.net

I'm movable when the band plays
Able to touch and be felt
I can weep when the movie ends
And stand proud

But alone in the shower
Solaced only in the park
Alone, at the market
Is when I fall.

This needle is dry
in my day to day
Forced to face many faces
Backgrounds; against my bed

I'd like to be more myself
To wager my needs in the real world
but I am wounded
Having done so before.

Just me
hollow and stained
remembering
When someone chose to honor me.

-- Submitted by Christian Wooding from Lindenwold, NJ
e-mail: wood@pquinn.com

FATHER'S DAY CARD

One by one, I'd read the verse
And place it again inside the rack.
There must be one that I could buy
For a dad whose love was out of whack.

I'd stand and read each pretty card
But none it seemed pertained to me.
For the father that was pictured there
Was one that I would never see.

I longed for a dad like other's had
With memories like inside the card
But to buy a card that said those things
Would be a farce and much too hard.

One by one, I'd shuffle through
Until I'd find the perfect one.
It simply said that I love you;
Words you can't hear inside your coffin.

-- Submitted by Gloria Sarasin from Trinity, North Carolina
e-mail: sara689@yahoo.com

One of these days
you'll look back to see...
that I was always there
but you were never there for me.

One of these days
your heart will start to ache...
then you'll realize
there was a risk you needed to take.

One of these days
you'll look around for me...
I will be gone
but I am yours eternally.

One of these days
the thought will be too much to bear...
just say you love me
and I'll be there.

-- Submitted by Christopher Malone from Lindenhurst, New York
e-mail: KermitTheFrogman@worldnet.att.net

FLAWLESS IMPERFECTIONS

You see yourself in the pouring rain,
No one to pull you out of the storm
I'd go but you'll only keep me there
So I can feel your strain.

I did nothing to earn your cold shoulder
But I receive it none-the-less
Lead me on for it's only darkness
That I can see.

-- Submitted by Hollie Engdahl from Omaha, NE
e-mail: Flygirl19he@hotmail.com

The unstable legs I walk with,
are giving in again,
and the doubts that have surrounded me,
are finding their way in.

I needed to be helped,
not giving help to you,
rains of trouble,
I once was like you.

-- Submitted by Jordan from Katy, Texas
e-mail: darkwatertavern@aol.com

WEEPING OF A STONE

In a lonely graveyard plot,
Where the lost and lonely go;
I saw the weeping of a stone
Upon the ground, I saw them flow.

The words embedded deep in slate;
The cause of death, a broken heart.
I saw no flowers, his stone adorn,
But there embedded, I saw the thorn.

Buried deep, it seemed to pierce,
For flowing down were bitter tears.
Within my heart, emotions fierce,
As they broke my own veneers.

Pouring down was my own pain
Upon the stone of past gone years
Where the pain, I saw remain.

-- Submitted by Gloria Sarasin from Trinity, North Carolina
e-mail: sara689@yahoo.com

Lie with me beneath the weeping willow
And let me drink the nectar from your lips.
May my sighs be heard across the meadow
As I enjoy your roaming fingertips.

With your body close to mine, my darling,
Let us make love beneath the silver moon.
Can you feel my longing heart that's aching
For your embrace that used to make me swoon.

I hear the cries coming from the willow
As alone I lie beneath its branches.
Alone it joins in my tears of sorrow
As it sees my love turn into ashes.

Upon a bed that's made of earthly green
It mourns with me the passion now unseen.

-- Submitted by Gloria Sarasin from Trinity, North Carolina
e-mail: sara689@yahoo.com