ORIGINAL WORKS:
Romantic
Sad
Humorous
Old Favorites
Wish I'd Said That
Nature
Thoughtful
Patriotic
One-liners
Limericks
Friendship
Life In General
Happy
Family
First Love
Dreams
Dogs & Cats
Memories
Cowboy Poetry
Paint a Word Picture
Holiday Themes
Nursery Rhymes
Music
Sports
Political
Religious
Travel
Collected Works
Ballad Poems

POET LAUREATES:
Elizabeth Santos
N.G. "Gary" Stapp

FOR FUN:
•NEW: Crossword Puzzle
•Magnetic Poetry
•Shakespearean
Insults
•What time is it
where you are?

ABOUT US:
From the Editor
Favorite Links
Copyright Info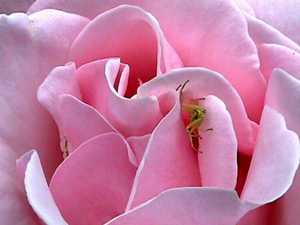 Photo by David P. Russell
REMEMBER
Remember me when I am gone away,
Gone far away into the silent land;
When you can no more hold me by the hand,
Nor I half turn to go yet turning stay.
Remember me when no more day by day
You tell me of our future that you planned:
Only remember me; you understand
It will be late to counsel then or pray.
Yet if you should forget me for a while
And afterwards remember, do not grieve:
For if the darkness and corruption leave
A vestige of the thoughts that once I had,
Better by far you should forget and smile
Than that you should remember and be sad.
-- Christina Rossetti 1830-1894

IF

If you can keep your head when all about you
Are losing theirs and blaming it on you,
If you can trust yourself when all men doubt you,
But make allowance for their doubting too;
If you can wait and not be tired by waiting,
Or being lied about, don't deal in lies,
Or being hated, don't give way to hating,
And yet don't look too good, nor talk too wise:

If you can dream -- and not make dreams your master;
If you can think -- and not make thoughts your aim;
If you can meet with Triumph and Disaster
And treat those two imposters just the same;
If you can bear to hear the truth you've spoken
Twisted by knaves to make a trap for fools,
Or watch the things you gave your life to, broken,
And stoop and build `em up with worn-out tools:

If you can make one heap of all your winnings
And risk it on one turn of pitch-and-toss,
And lose, and start again at your beginnings
And never breathe a word about your loss;
If you can force your heart and nerve and sinew
To serve your turn long after they are gone,
And so hold on when there is nothing in you
Except the Will which says to them: 'Hold on!'

If you can talk with crowds and keep your virtue,
Or walk with Kings -- nor lose the common touch,
If neither foes nor loving friends can hurt you,
If all men count with you, but none too much;
If you can fill the unforgiving minute
With sixty seconds' worth of distance run,
Yours is the Earth and everything that's in it,
And -- which is more -- you'll be a Man, my son!

-- Rudyard Kipling 1865-1936

This thou perceiv'st which makes thy love more strong,
To love that well which thou must leave ere long.

-- Shakespeare

Full many a gem of purest ray serene
The dark unfathom'd caves of ocean bear;
Full many a flower is born to blush unseen,
And waste its sweetness on the desert air.

-- Thomas Gray

The worldly hope men set their hearts upon
Turns ashes -- or it prospers; and anon,
Like snow upon the desert's dusty face,
Lighting a little hour or two -- was gone.

* * * * *

Myself when young did eagerly frequent
Doctor and saint, and heard great argument
About it and about; but evermore
Came out by the same door where in I went.

* * * * *

Oh threats of Hell and hopes of Paradise!
One thing at least is certain -- This life flies;
One thing is certain and the rest is lies;
The flower that once has blown forever dies.

* * * * *

When you and I behind the veil are past,
Oh, but the long, long while the world shall last,
Which of our coming and departure heeds
As the sea's self should heed a pebble cast.

* * * * *

Indeed the idols I have loved so long,
have done my credit in this world much wrong.
Have drown'd my glory in a shallow cup,
And sold my reputation for a song.

-- Omar Khayyam

Where'er I roam, whatever realms I see
My heart,untravell'd, fondly turns to thee.

-- Oliver Goldsmith

I have known how sickness bends,
I have known how sorrow breaks,
How quick hopes have sudden ends,
How the heart thinks till it aches ...

-- Elizabeth Barrett Browning